Ductless Mini-Splits Provide Affordable & Efficient Air For Your Bastrop, TX Home
Centex Air & Heat is a certified Diamond Contractor for Mitsubishi Electric Ductless Systems. We are proud to install only the best quality products that will be both cost-effective and energy-efficient for our neighbors in Bastrop County. With ductless mini-split systems, you can enjoy granular control over your home's climate with advanced temperature technology.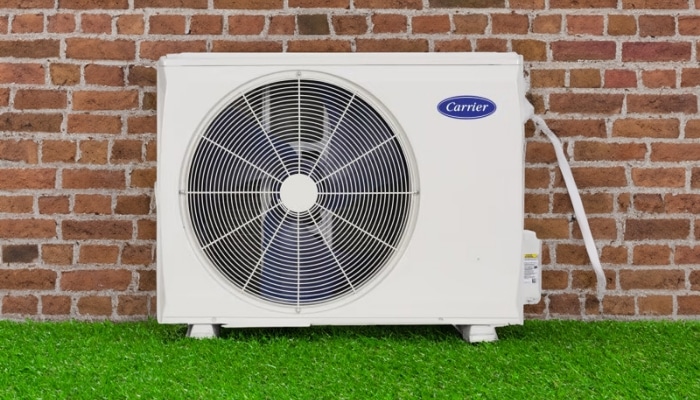 What Is A Ductless Mini-Split System?
A ductless mini-split system is an affordable, efficient type of HVAC system that - unsurprisingly - does not use ducts, unlike many cooling and heating systems. This system is made up of two main components: the air compressor, and the air handler.
The air compressor is located outside, and its main job is to condense and prepare outdoor air while sending it indoors. The air handler is the piece installed inside the home, and with a ductless system you can have up to four air handlers attached to the same compressor. It filters and finishes conditioning the air, sending it quietly into the room where it's installed.
Why Choose A Ductless Mini-Split System?
A ductless mini-split system carries many benefits for your home, including:
Affordable - No need to install air ducts in your new or remodeled home.
Energy Efficient - Mitsubishi Electric ductless systems have very high Seasonal Energy Efficiency Ratio (SEER) and Heating Seasonal Performance Factor (HSPF) ratings. This saves by using around 25% less energy than a typical electricity-based HVAC system.
Quiet & Safe - If you're considering another alternative to duct installation – a window unit – there's really no comparison past the lack of ductwork. The indoor air handlers are virtually noiseless, the outdoor handler only gets as loud as a refrigerator, and the pipe connecting the two pieces requires only a three to four inch hole in your ceiling or wall; not an entire window.
Customized Zoning - Each air handler can be programmed to the temperature you want, so you are only heating and cooling the rooms that need it!
Is A Ductless System Right For Your Home? Ask Centex Air & Heat!
This system may not be right for your home needs, but it's certainly worth considering - and that's where we come in. There are a lot of factors to consider when deciding on a new system for your home, and we can help guide you through them all. We want you to be completely satisfied with your heating and cooling decisions. If you want to discuss ductless mini-splits for your home, send us a message online or call 512-303-6060 today!