Air Conditioning Repair Services For Your Bastrop, TX Business
Is a broken air conditioning system slowing down your employees? The Texas heat can be distracting in the summer, especially when it's happening in your office. Overheated employees can't be productive and customers don't want to shop in a too-hot store. Don't ignore the warning signs with your commercial air conditioning equipment.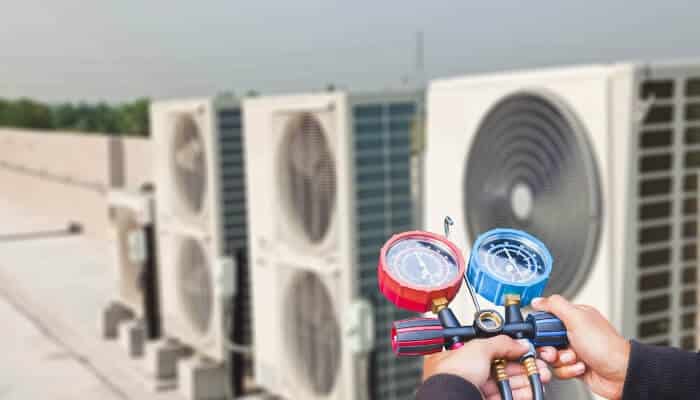 What Are Signs My Commercial Air Conditioner Needs Help?
Contact Centex Air & Heat if your commercial property experiences:
Excessive or unusual noise during startup or operation.
A system that blows warm air.
Fans that aren't operating.
Water that pools up around the air conditioner.
An air conditioning unit that does not turn on.
We also fix problems relating to:
Frozen evaporator coils and clogged condensation drains.
Faulty wiring, cutting off power to the unit.
Worn out fan belts.
Refrigerant leaks – which are both bad for the environment and for your system's efficiency.
Our highly trained and certified technicians are here for you. Our team will help keep your employees' productivity high, and your commercial property's temperatures low.
Stories Of Centex Success!
"Thank you, you have an exceptional crew who were very courteous and efficient. I want to commend them for how quickly they were able to complete their task and how nice the work areas looked when they were through. They also took the time to answer all questions our employees had and conducted their selves in a very professional manner. Thank you again for helping to resolve the heating and cooling issue so quickly."
- Aqua Water Supply Corporation
Standing Ready For Your AC Repair Needs
You need to keep your clients - and your employees - comfortable if you want to be a successful business. Centex Air & Heat can help you do that. If your commercial air conditioning system needs work, send us a message online or call 512-303-6060 today!