Is It Time For A New Commercial Air Conditioner Installation At Your Bastrop, TX, Property?
HVAC needs for commercial properties are complicated. We get it. Whether you need a brand new system in your new building or a whole or partial replacement within an existing property, we here at Centex Air & Heat have the knowledge and skills to get the job done right.
Commercial heating and air conditioning systems are more complex than home systems. They are significantly larger and more involved, consisting of many interconnected components. It is essential they are installed by a properly trained and certified team of technicians.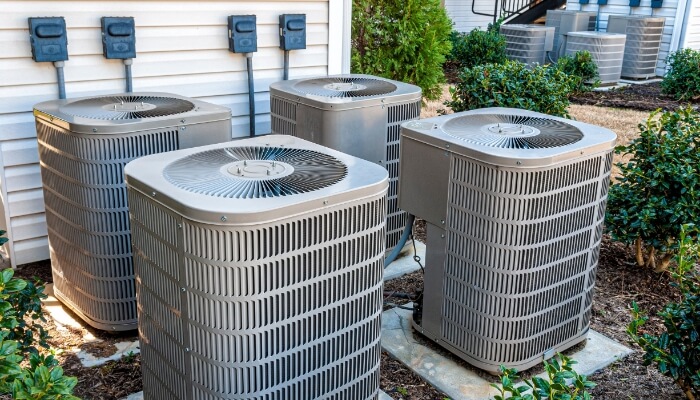 Get The Right AC Replacement For Your Business
It's not enough to just put in a new air conditioner. You need to know that the one you have is right for the job. One that's too big will waste power with no benefit; one that's too small will run all the time, burning energy but not doing the job. Either case can be damaging to your company's bottom line. Our experts will help make sure you get the perfectly-sized system for your property for maximum efficiency, lowest cost and highest comfort for everyone that comes through your doors.
Helping Our Bastrop County Business Partners Since 1984
We aren't just a company. We're a part of this community. We're your colleagues, your neighbors and your friends - and we see the success of your business as a success for ours. So when you need help choosing a new air conditioning system for your commercial property, send us a message online or give us a call at 512-303-6060 today!