Custom Air Conditioning Installation For Your Bastrop, TX Home Or Construction
Bastrop County residents rely on Centex Air & Heat for expert home comfort design and installation. We evolve as the HVAC industry evolves - investing in the continual education of our professional technicians so they are always up on the latest and greatest in comfort technology. This gives them the expertise to install all of the advanced and energy-efficient AC systems on the market today - providing you not only with greater comfort, but greater long-term savings as well.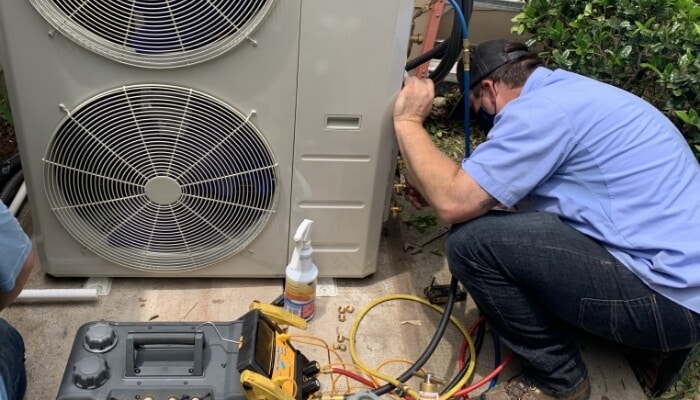 Quality Installation Services That Leave Your Home Better Than We Found It
We'll treat your home like our home. During installation, Centex Air & Heat technicians are mindful of your property by taking precautionary measures to protect it. Connection points on new duct work are sealed to reduce conditioned air loss and to improve your air quality. Safety devices are installed on all condensate lines to reduce the risk of water damage to ceilings and floors. Your HVAC System Design Expert assesses your home and any special needs your family has to ensure the products recommended make the most sense for your home and your lifestyle. The solutions Centex Air & Heat offers are fully customized to meet your home or building's specific needs, and estimates are at no cost to you. Centex Air & Heat offers continued maintenance, repair and replacement services following installation.
A New System Might Be Just What Your Home Needs
For idealized comfort, it's vital to have the right sized system for your home. It's easy to have too much or too little - but your Centex Air & Heat expert can make sure you're right where you need to be. If you have an existing system that needs replacement or are looking for a unit for new construction, send us a message online or call 512-303-6060 today!