Protect The Investment In Your Bastrop, TX, Home's AC With Air Conditioning Maintenance
The heat in Texas can be relentless, and it can take a toll on your air conditioning system. With planned and routine air conditioner maintenance you can:
Identify and fix potential problems before major expenses occur.
Lower your utility bills.
Prolong the life of your air conditioning system.
Ensure your system complies with the manufacturer's warranty maintenance requirements.
Maintain comfort and healthy indoor air quality.
Your air conditioning system is a major component of your home, and for it to run its best, it needs a little periodic TLC. Centex Air & Heat's experts will make sure your system works for a long time to come.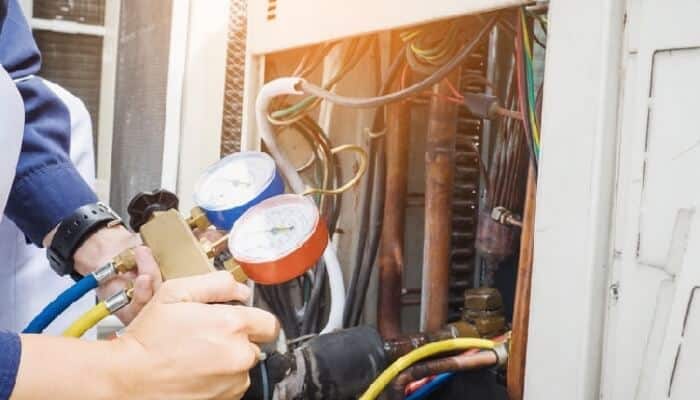 How many times a year should an AC be serviced?
Ideal maintenance for air conditioning systems should occur at least once annually. Before the cooling season starts, it is advised to have a competent HVAC expert do an annual AC maintenance check. Regular maintenance ensures that the system runs well, lowers the likelihood of breakdowns, and increases the equipment's lifespan. The technician will perform a thorough inspection and cleaning of the parts, check the refrigerant levels, lubricate any moving parts, and perform any necessary adjustments or repairs during the maintenance visit. Some homeowners might opt to have their air conditioners serviced twice a year, with a check for heat pump systems just before the heating season.
HVAC Maintenance Plans For Continued Support & Seamless Service
Centex Air & Heat offers three yearly maintenance programs that help our neighbors get the most out of their HVAC systems at the best price, backed by the expertise of our professional technicians. All plans include Spring and Fall checkups and access to priority service when something happens to your system. Contact one of our customer service experts to find out which plan is right for you!
Trust Centex Air & Heat For Quality Continued Comfort
We are committed to maximizing your home's efficiency, safety and comfort with every HVAC maintenance appointment. Our technicians are fully licensed and insured, and NATE certified to work on your heating and air conditioning systems. We treat our customers like family and will clean, inspect, and tune every element of your system to ensure that it works like new. When you need maintenance work on your system, send us a message online or call 512-303-6060 today!